Saturday, September 6th, 2008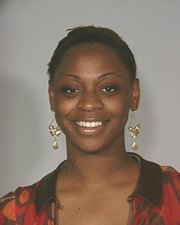 Not too often do you hear stories about people murdering people inside of major Strip casino hotels, butapparently this happened last night between two prostitutes. Unfortunately I only became aware of this incident after being inside of Bally's on some ridiculously large bachelor party that was getting rowdy. I almost panicked when I became aware of it because this is not the kind of publicity us girls need in Strip casinos.
Apparently two of the three girls were arguing in the lobby of the hotel when one girl pulled out a knife and stabbed the other girl in the neck. The victim walked out into the valet of the hotel where she collapsed and later died at a hospital. Though the newspapers don't have the motive, one girl at the large bachelor party that I was at in Bally's said she knew one of the girls from a friend. The motive was something along the lines of one of the girls had a baby by a guy who was now with the other girl and was mad about it. Of course this is all hearsay from a girl, so who knows what the truth is, just something I heard through the "hooker grapevine" as one cop called it a few years ago. Lets hope this doesn't backlash working girls in casinos, because the last thing I want is drama over something like this.